VAS is the industry-standard in
connected farm management systems
for
data driven dairies
Your farm's data has a story to tell


VAS PULSE PLATFORM CAN TELL IT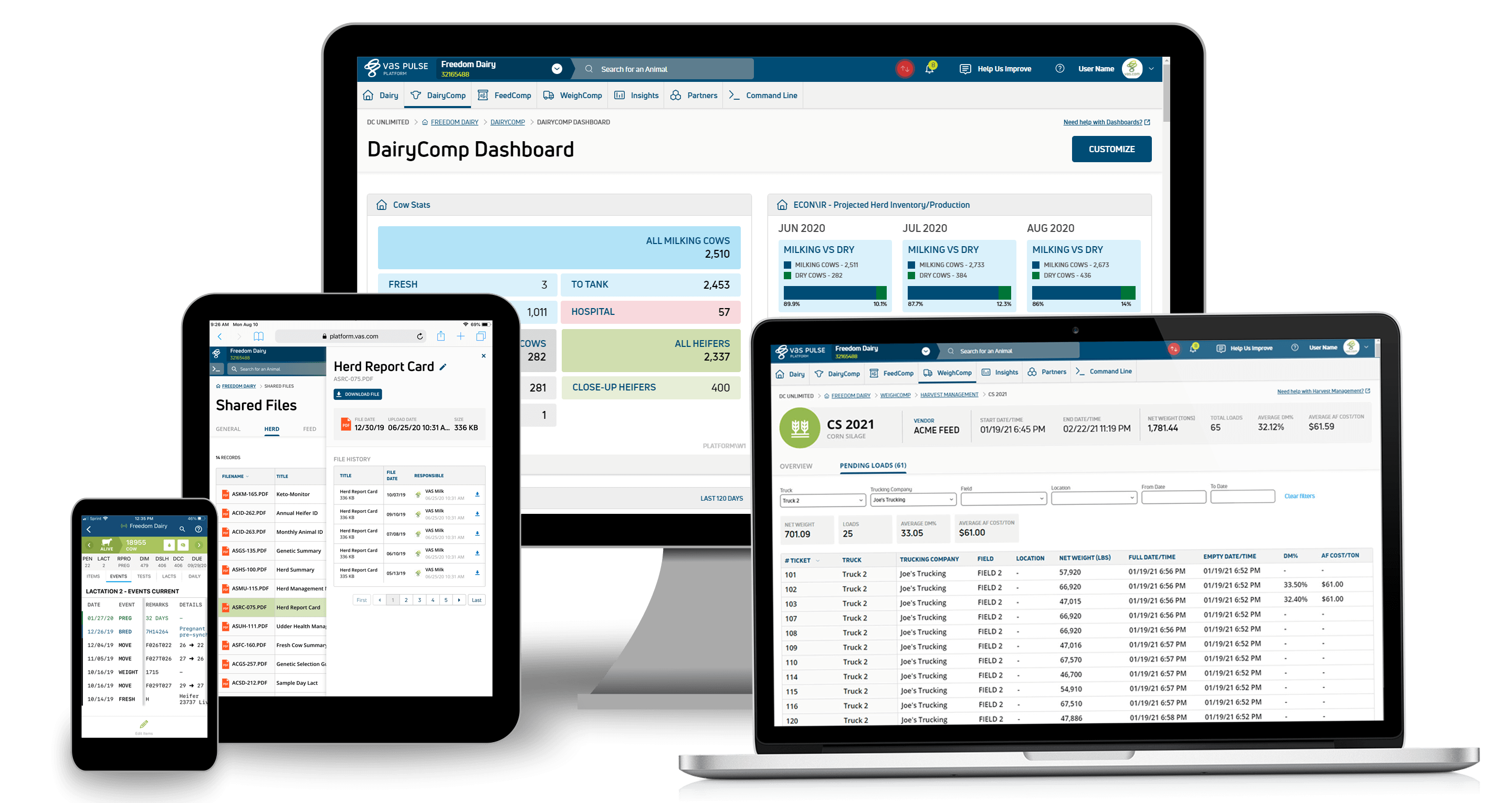 Cloud-based Anytime, anywhere, any device.
Comprehensive, end-to-end products
Maximizing herd performance starts with
DairyComp.
• Data-driven – explore herd data on micro and macro levels


• Customizable – create reports that make sense to you


• Scalable – small herd or large, there's a DairyComp for you
VAS Feed ensures your most expensive
input isn't a mystery.
•
Traceable

– gain visibility into inventory, shrink and loss

•

Accountable

– unite your entire team to work towards common goals

•

Accurate

– optimize pen feeding with always accurate counts from DairyComp
Integrated with over 50 world-renowned industry partners
At VAS, we connect farmers to their data through herd and feed management software solutions. We empower them to make the best management decisions with reliable, accurate data at their fingertips.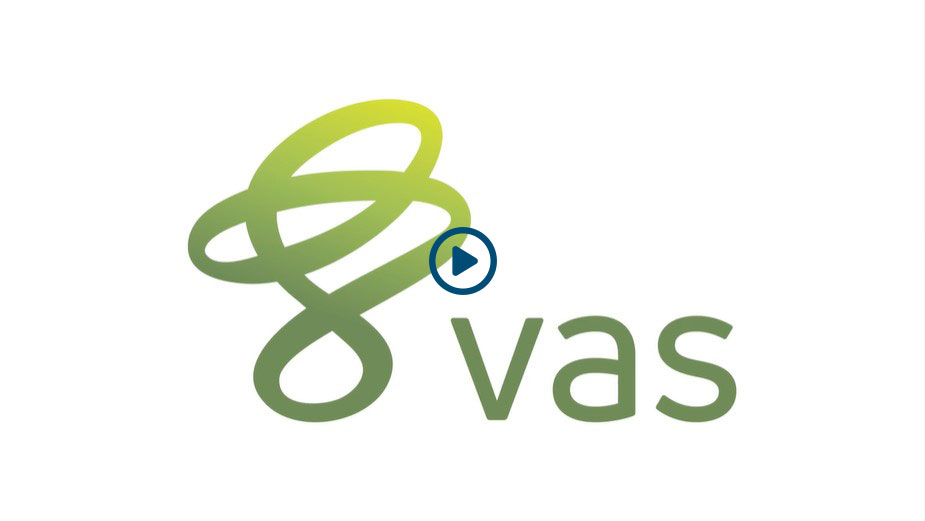 Gold standard in Herd management software for 40 Years
Producers in 52 countries around the world trust VAS
15 Million Animals managed worldwide by VAS' products
from large multi-site operations to small

VAS has the platform for you.